Business Cards
Product details

DIGITAL 3D SPOT UV GLOSS
for your business cards!
Add Digital 3D Spot UV Gloss to your business cards to give your business cards the extra special looks and feel to stand out from the crowds! The 3D Spot UV Gloss looks absolutely stand out against the surrounding Matt finish.
Available for 1 side and 2 sides printed on 400/450gsm Satin with Matt Celloglazing or Velvet Touch Laminate on both sides.
The 3D means that this Spot UV has the third dimensions (thickness) thus they gave the embossing feel when touch.
Because this is done digitally, they cost less than the conventional Spot UV Varnish but with the added 3D embossed look effect.
---
YOU CAN NOW ORDER YOU BUSINESS CARDS ONLINE @
29 DIGITAL PRINT STORE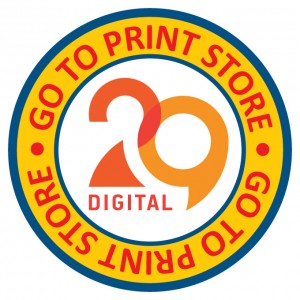 ---
Also available the following finishing:
• Embossing / Debossing
• Foiling (Gold & Silver)
Also available
MAGNETIC BUSINESS CARDS
printed Full Colour 1 side.
Suitable for fridge magnets and other promotional requirements.
Can be ordered from as low as just 10 to as many as required.
NEW NEW NEW! 1MM THICK BUSINESS CARDS!
Yes, if you want your business cards to stand out, you can now order from us a 1mm thick business cards printed 1 side or 2 sides with Matt or Gloss finish! They come with 5 colour edges (ie. Black, Dark Blue, Orange, Light Blue and Pink) to choose from.
STOCK RECOMMENDED:

Coated house stock:
• 350gsm Pacesetter Satin or Gloss
• 350gsm Silk Matt or Gloss
• 350gsm Magno Satin 0r Gloss
• 400gsm, 450gsm Artboard
Uncoated house stock:
• 340gsm Splendorgel
• 300gsm Ecostar 100% Recycled
• 300gsm Cyclus Print Matt 100% Recycled
• 300gsm and 350gsm Mondi
SPECIALTY STOCK:
Textured stock:
• 300gsm Conqueror Laid Digital (Off White with Linen texture)
Metallic stock:
• 300gsm SIRIO Pearl Board – Polar Dawn
• 300gsm SIRIO Pearl Board – Oyster Shell
• 285gsm STARDREAM – GOLD
• 285gsm STARDREAM – SILVER
• 285gsm STARDREAM – CRYSTAL
• 285gsm STARDREAM – QUARTZ
Magnetic stock:
• 430 Micron thick – Magnetic stock
Finishes available:
• Matt and Gloss Celloglazing
• Velvet Touch Laminate
---
For more information or a quotation, simply call us on
02 9460 9170
or email directly to
albert@twentyninedigital.com.au